Our story of producing essential oils goes back to 1993 when first drops of Melissa oil were distilled. Our distillery has been producing different essential oils and sharing its knowledge with our local partners ever since! More than 25 years of experience have been combined into an internal standard, which demonstrates quality, fairness and ecological awareness. The standard, named "Essentially farming initiative" serves as direction for future development of Arxfarm d.o.o.
No pesticide
Fair pay and working conditions
quality control
Reducing carbon emission
Our farmers come from the area of Western Balkans, mostly defined by the 90's wars. The rural areas of the region are severly underdeveloped and traditional farming is not bringing adequate compensation. Meanwhile Essentially farming initiative enables double or even triple income from the same field. We never put pressure on our farmes regarding the price. Thereby we secure a fair and long-term relationship.
Our commitment to producing essential oils of prime quality starts with proper seed selection and follows the farmer's work all the way to the last drop of essential oil. With this engagement, we can guarantee the quality and moral standard of our process and products as well. Inspections are conducted regularly and take place once or twice a year.
Distillation is sometimes performed by our farmers or by ourselves. In any case, the process is adapted to the species which is being distilled. The biggest difference is made by correct preparation of plant material (cutting, drying, etc.), steam adjustment and distillation time. After the distillation is done, standardized essential oil and floral water of prime quality is successfully obtained.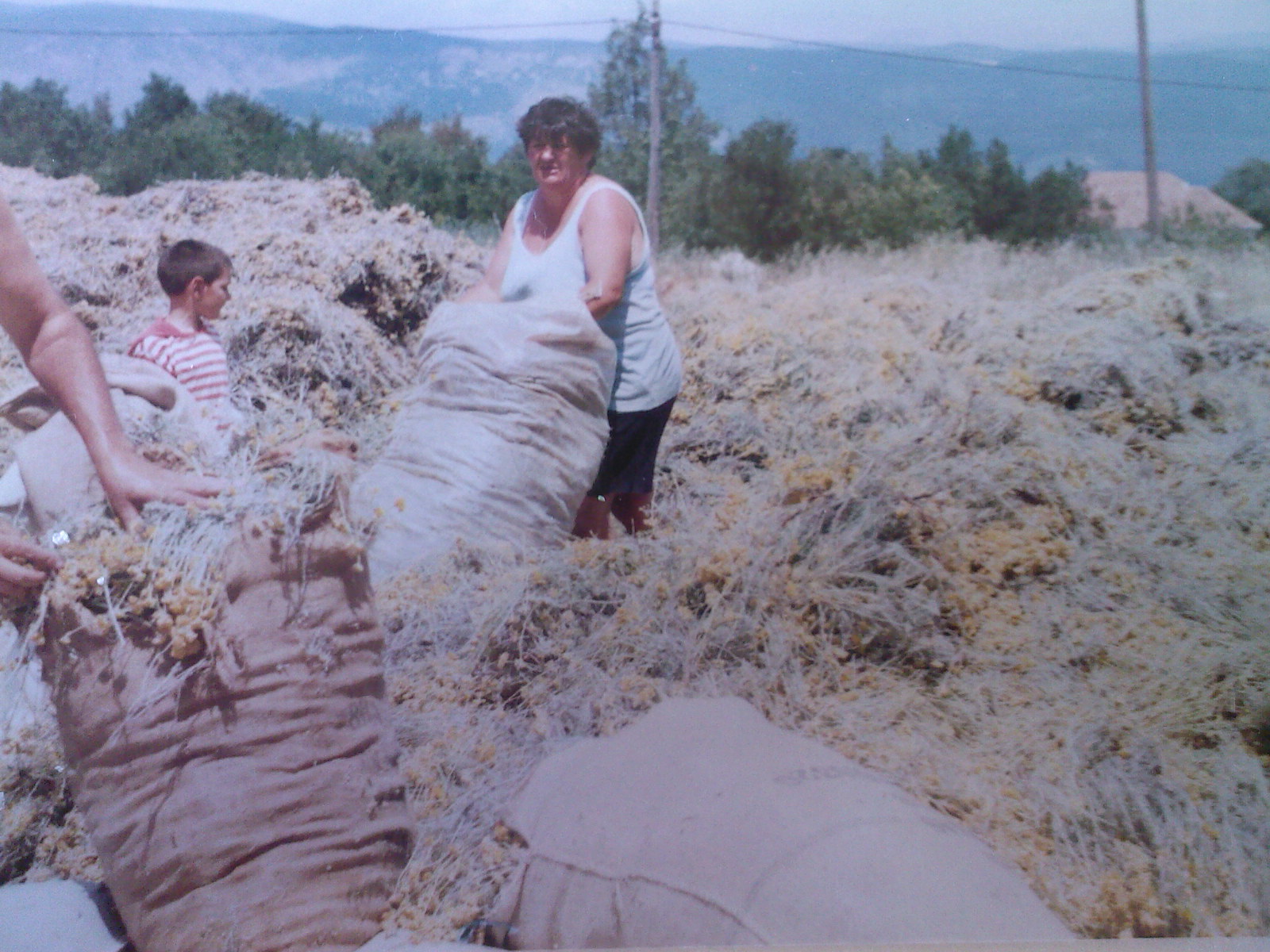 Selection of seed material plays a major role in production of essential oils. It is generally accepted that different varietes of same species have different application. Some are good for tea industry, some for spices and some for essential oil production. Each of the varieties of the same species can produce drastically different quality.
Furthermore we need to pay attention to the contamination of the seed, such as pesticide contamination. With the aid of seed selection we help our farmers produce more marketable products. A lot of development is being done in the cultivation of aromatic crops, mostly due to the development of organic farming. Even though essential oils are volatile fractions of plant material, traces of pesticide residue can be found in them. Thus, our goal is to produce pesticide free essential oil with the help of organic farming.
The fields are mechanically plowed and prepared, whilst weeding is done by hand. Farmers are also informed about the lifespan of the plant, the condition it prefers and the most suitable harvest time. It should be noted that some oils, such as Melissa oil, are extremely sensitive when it comes to harvesting time, as even few days can make a difference between a succesful harvest and a disaster.